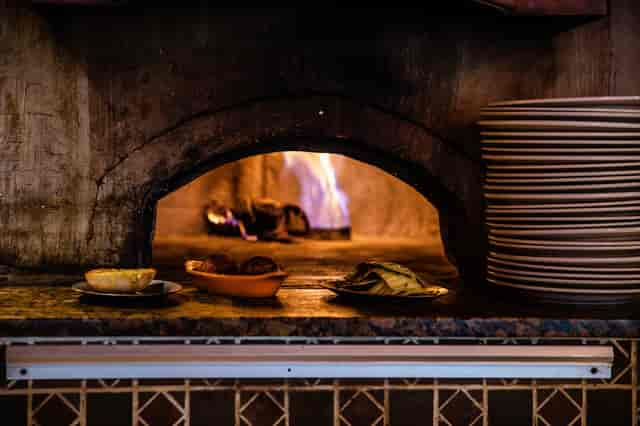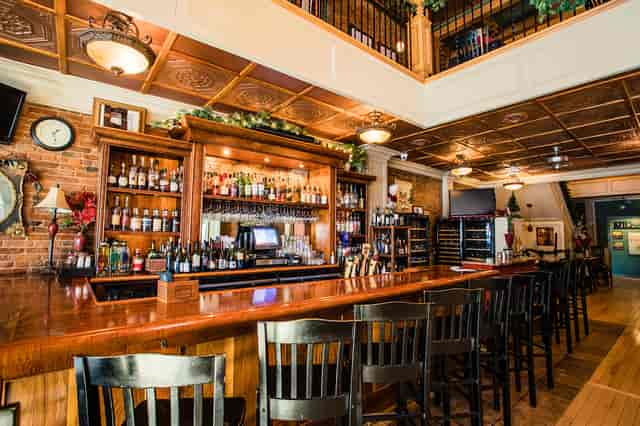 Halsey's
RESTAURANT
Join us Tuesday-Sunday nights for dinner and daily specials prepared by our divine chefs, and desserts made by MJ's Mystic Sweets. Our kitchen is open Tuesday's-Thursday's & Sunday's 4:30pm-9:00pm, and Friday's and Saturday's 4:30pm-10:00pm. We look forward to dining with you!
Casual Elegance, in the Heart of the Finger Lakes in Downtown Geneva, NY
Our kitchen prepares everything with the freshest ingredients and takes great pride in our house recipes. We offer vegetarian and vegan options and can easily accommodate a gluten free diet. The hearty steaks, chops, and stuffed chicken challenge the healthiest of appetites, and our specials reflect the seasonal favorites of Chef Brian Eddington. We feature a wood fired oven in which we prepare our signature pizzas, house made breads, and roasted entrees. 

*Additionally, we offer gluten free options such as: gluten free pasta, rolls and pizza crust.
Treat yourself to one of our specialties.
The Wood Fired Pizza. Using local hard wood, we heat the oven to 700 degrees to produce a quality, distinctly charred pizza. Savor every bite of our local wood fired pizza distinctly charred to perfection. Substitute house made gluten free crust for only $3!
Mon: Closed
Tue: 4:30 pm - 9:00 pm
Wed: 4:30 pm - 9:00 pm
Thu: 4:30 pm - 9:00 pm
Fri: 4:30 pm - 10:00 pm
Sat: 4:30 pm - 10:00 pm
Sun: 4:30 pm - 9:00 pm
106 Seneca Street
Geneva, NY 14456
Reservations are Recommended!
Book a private party or wedding rehearsal dinner for up to 40 people in our beautiful upstairs dining area! Gift certificates are available as well.


Contact Us
We will get back to you as soon as possible.